Cocoa butter is a wonderful, natural moisturizer
that melts just above room temperature. It is high in fatty acids which penetrates the skin for deep hydration.
Cocoa butter is rich in antioxidants including oleic acid, palmitic acid, and stearic acid. These fatty acids actually are a benefit to your skin, because they will provide a layer of protection from skin stressors and free radicals. This helps to slow to process of aging while acting as a mild sunscreen.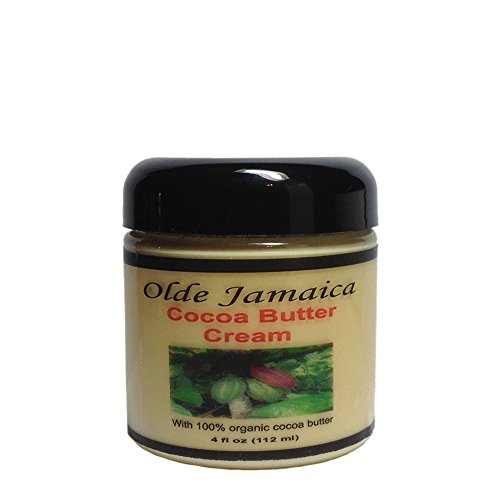 Stretch marks: Cocoa butter is widely used as a treatment for pregnancy stretch marks. With its A, B1, B2, B3, C, E, vitamins, it is excellent moisturizer for skin health. (Related article: 5 Natural Home Remedies To Get Rid Of Stretch Marks)
Skin health:  Cocoa butter has often been recommended for treatment of skin conditions such as eczema and dermatitis. Cocoa butter, when applied topically, creates a barrier between sensitive skin and the environment and helps retain needed moisture. In addition, cocoa butter contains cocoa mass polyphenol (CMP), a substance that inhibits the production of the immuno globulin IgE. IgE is known to aggravate symptoms of both dermatitis and eczema.
Another amazing attribute of cocoa butter? Cocoa beans are a high-antioxidant food, since they contains a significant amount of polyphenol and flavanoid antioxidants.